Several state supreme courts already have recognized the right to terminate a pregnancy. Will more states join the list?
JACOB SULLUM | 6.30.2022 6:30 PM
Share on FacebookShare on TwitterShare on RedditShare by emailPrint friendly versionCopy page URL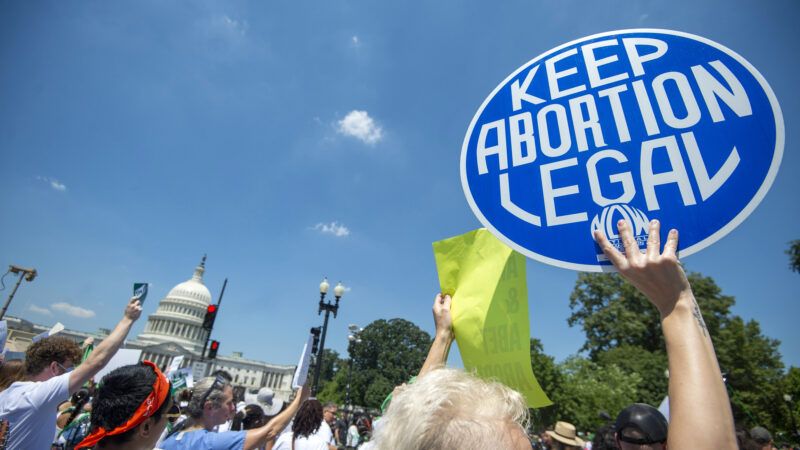 The U.S. Supreme Court ruled last week in Dobbs v. Jackson Women's Health Organization that the U.S. Constitution does not guarantee a right to abortion. But several state supreme courts have rejected abortion bans as inconsistent with state constitutional provisions, and current litigation over new restrictions seeks to enforce such precedents or create new ones.
Those lawsuits have met with some initial success in Michigan, where a judge ruled in May that the state constitution protects abortion rights, and Florida, where a judge said the same on Thursday. Some lawsuits do not claim constitutional protection for abortion rights but instead seek to delay implementation of "trigger" bans designed to take effect after the reversal of Roe v. Wade, the 1973 precedent that the Supreme Court repudiated in Dobbs. Here is a rundown of where things stand.
PRE-DOBBS DECISIONS
Alaska
In 1997, the Alaska Supreme Court unanimously ruled that the state constitution "protects reproductive autonomy, including the right to abortion." The court cited Article I, Section 22 of the Alaska Constitution, which was adopted in 1972 and says, "The right of the people to privacy is recognized and shall not be infringed."
The justices concluded that "a woman's control of her body, and the choice whether or when to bear children, involves the kind of decision-making that is "necessary for…civilized life and ordered liberty." They added that "our prior decisions support the further conclusion that the right to an abortion is the kind of fundamental right and privilege encompassed within the intention and spirit of Alaska's constitutional language."
California
In 1969, four years before Roe established a constitutional right to abortion, the California Supreme Court ruled that a state law allowing a woman to obtain an abortion only when it is "necessary to preserve her life" was so vague that it violated the right to due process. It said "a definition requiring certainty of death," as urged by the government, "would work an invalid abridgment of the woman's constitutional rights," including "the woman's rights to life and to choose whether to bear children."
The justices reasoned that "the fundamental right of the woman to choose whether to bear children follows from the Supreme Court's and this court's repeated acknowledgment of a 'right of privacy' or 'liberty' in matters related to marriage, family, and sex." They noted that "none of the parties who have filed briefs in this case have disputed the existence of this fundamental right."
Complete Post by Jacob Sullum @ Reason https://reason.com/2022/06/30/without-roe-v-wade-litigants-look-to-state-constitutions-for-protection-of-abortion-rights/