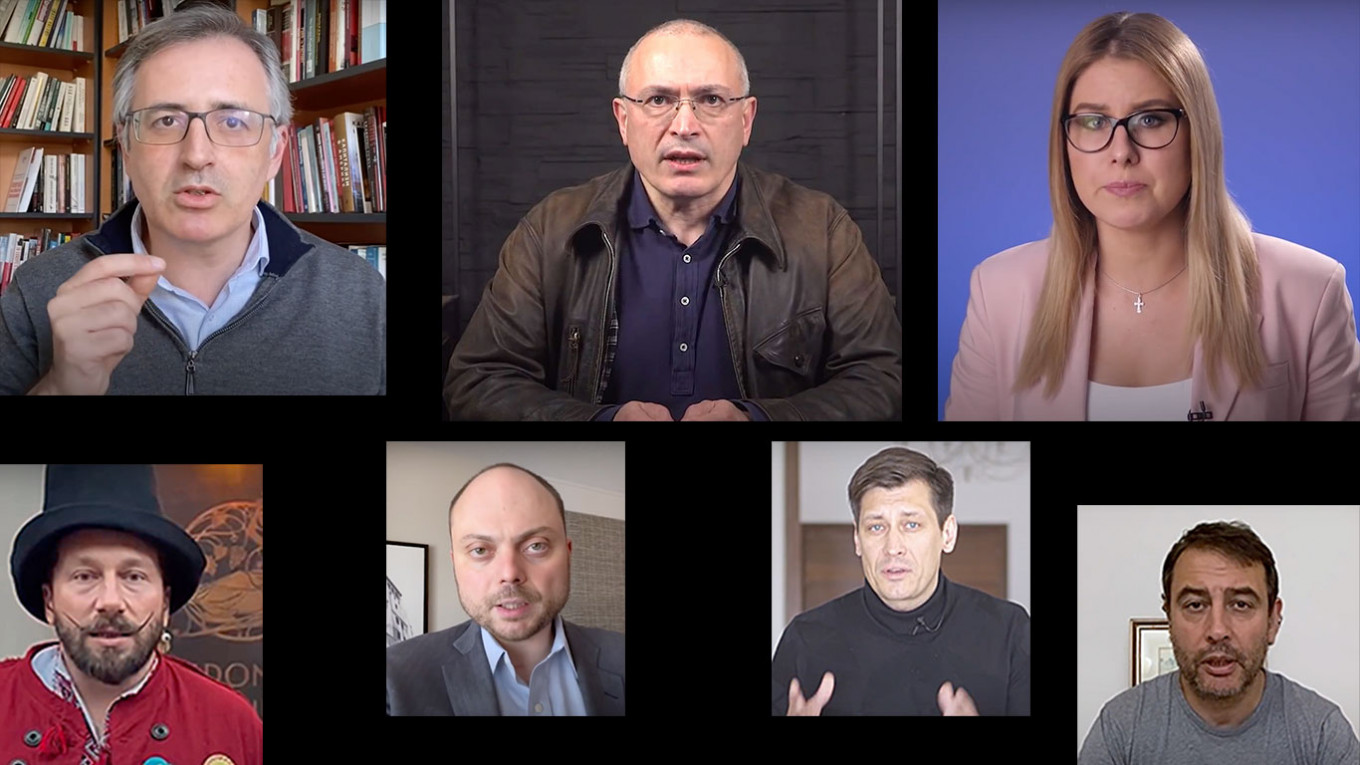 Some of Russia's leading opposition figures have launched an anti-war committee to protest Russia's invasion of Ukraine from exile.
In videos shared on social media Wednesday, eight of the country's leading opposition voices — including former oil baron Mikhail Khodorkovsky, Alexei Navalny ally Lyubov Sobol and former chess grandmaster Garry Kasparov — called on Russians to resist Kremlin propaganda and push back against the war on Ukraine. 
"We all represent different political movements. But we have merged into one anti-war committee, because we believe that our country does not need this war," said Khodorkovsky. 
Full Story @ The Moscow Times https://www.themoscowtimes.com/2022/03/23/exiled-russian-opposition-figures-unite-to-form-anti-war-committee-a77046